Heidi & Finn Pattern Review
Along with a million other things, I found this adorable pattern on Pinterest and I thought how could I possibly pass it up?!? It's a PDF pattern by
Heidi & Finn
for only $6!
The following is my review on how it went.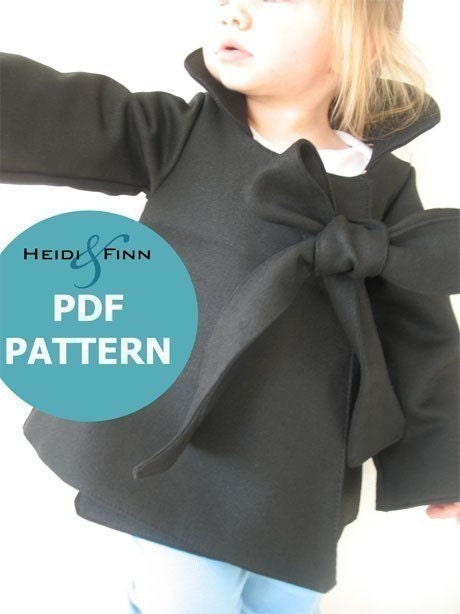 The pattern says that it is for sizes 12m-6T which was perfect since my daughter is nearly 16 months. I made the 12-2T size. The other sizes are 3T-4T and 5T-6T.
To start you print out the pattern onto 15 sheets of 8.5x11 paper and tape them together. This went really well because they make it very easy to see what goes where...it's like a big puzzle :)
Once you've have it all taped you can cut out the size you will be working with. I like that you can reprint if you ever want to make it in a bigger or smaller size rather than having to use tracing paper and the wheely thing-a-ma-bob. From there the directions were pretty straight forward. I do recall a few parts where I had to assume somethings, mainly which direction my fabric should be like right side up or down. But it's pretty easy to know what is right. I did change how I completed the tie to something that I thought was easier but it still looks the same.
All in all it took me about 2 1/2-3 hours but I know it will go much faster the second time around. The one bummer that I found though is that the 12m-2T size is way too big for my little girl who is considered average. So this will be a coat for next year instead...just don't want to have to wait until then! It's just too cute!
In summation, (
clichè
term teachers never want you to use in college so I'll happily use it here ;) I give this pattern an A+ for it's easy to follow instructions, it's wonderfully low price, and it's adorableness!
Here's what mine looks like...I just love stripes!
Let me know if you make one!
Happy Crafting!